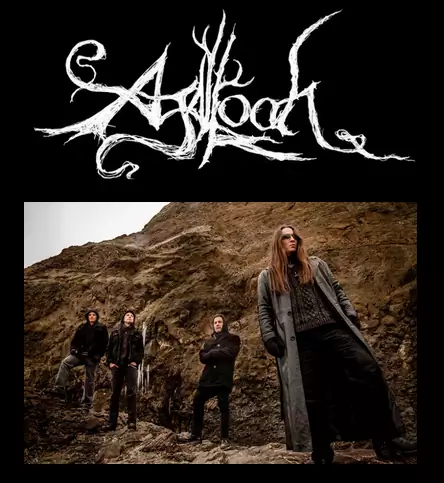 DOWNLOAD Agalloch Discography 320kbps (1997 – 2021) MEGA

ABOUT
Agalloch (also agallocha, agallochum) is a soft, resinous wood of highly aromatic smell, and is used as incense and perfume in many Asian countries.
Originally started as a studio project.
John Haughm parted ways with rest of the members in May 2016. After a few days of uncertainty, an official statement was issued declaring Agalloch to be "permanently laid to rest" on May 18th, 2016.
Eventually, in late June 2016 he declared during an interview for Billboard that he had never intended to reduce Agalloch to a solo project and that he is completely fine with the split.
John Haughm moved into the black metal project Pillorian, while Don Anderson, Jason Walton and Aesop Dekker formed Khôrada.
Download's Info
Country: United States
Genre(s); Atmospheric Folk/Doom Metal
Format: MP3
Bitrate: 320kbps
Size: 3.88 GB (Gigabytes)
File Compressor: RAR
Band's Info: Agalloch on Twitter
Agalloch RELEASES
Album (1999 – 2014)
1999 – Pale Folklore; 01:02:11
2002 – The Mantle; 01:08:36
2005 – Ashes Against The Grain; 00:59:51
2010 – Marrow Of The Spirit; 01:05:33
2014 – The Serpent & The Sphere ;01:06:52
Remastered Editions
2016 – Ashes Against The Grain [Remastered] – 01:00:02
2016 – Pale Folklore [Remastered] – 01:02:10
2016 – The Mantle [Remastered] – 01:08:53
EP (2001 – 2021)
2001 – Of Stone, Wind, and Pillor; 00:28:01
2003 – Tomorrow Will Never Come; 00:07:32
2004 – The Grey; 00:21:00
2008 – The White; 00:32:33
2012 – Faustian Echoes (EP) ;00:21:34
2019 – The Grey [EP] [Remastered] – 00:27:47
2019 – The White [EP] [Remastered] – 00:37:46
2021 – Of Stone, Wind, And Pillor [EP] [Remastered] – 00:23:26
Singles (2010 – 2014)
2010 – Fragment 4 [Single] – 00:13:19
2010 – Nebelmeer [Single] – 00:08:56
2010 – Scars of the Shattered Sky [Single] – 00:18:26
2010 – Where Shade Once Was [Single] – 00:05:14
2011 – A Fragment (Second Phase) [Single] – 00:04:27
2013 – Nihil Totem [Single] – 00:07:00
2013 – The Weight Of Darkness [Single] – 00:04:28
2014 – Alpha Serpentis (Unukalhai) [Single] – 00:03:13
Demo (1997 – 2009)
1997 – From Which Of This Oak; 00:34:46
1998 – Promo; 00:32:24
2009 – From Which Of This Oak [Demo] [Reissue] – 00:35:01
Demo 2004 – 2013)
2004 – Live In Cambridge, MA [Bootleg] – 00:55:06 (192 kbps)
2005 – Live In Toronto [Bootleg] – 00:54:00
2009 – The Silence of Forgotten Landscapes [DVDRip] – 01:10:09
2013 – Lucifer Over Europe [Bootleg] – 02:03:10
2014 – Southgate House Revival (Live In Newport) [Bootleg]
Other (2004 – 2011)
2004 – Agalloch & Nest (Split); 00:09:46
2008 – The Demonstrations Archive (Best of Compilation); 01:02:23
2010 – The Compendium Archive (Best of Compilation); 02:17:00
2011 – Whitedivisiongrey (Compilation); 01:25:46
DOWNLOAD HERE:
OTHER MIRRORS:
Password for Agalloch Discography: metalminos.net
See Also: Eluveitie Discography