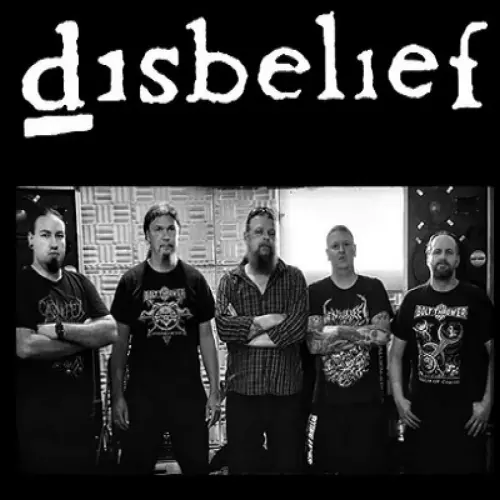 Hello, welcome to MetalMinos, Get Disbelief Discography Download MP3 320 kbps on free servers like mega.nz and ddownload. Also we provide Rapidgator links.
Disbelief Discography Download MP3 320 kbps (1997 – 2020) MEGA
About
Official: The band was formed in 1990, but did not develop into a solid line-up for several years. They started with Karsten Jäger, Oliver Lenz and drummer Markus Gnap, later joined by guitarist and bassist Denis Musiol. The following year they released their first demo. After two more demos, five years and the replacement of Gnap and Musiol by Tommy Fritsch, Jochen Trunk and Kai Bergerin, they released their eponymous album in 1997.
Their second album, Infected, was released in 1998. A year later, they replaced Fritsch with Jan-Dirk Löffler and received a new record deal from Massacre Records. After a few more albums, they signed with Nuclear Blast, who distributed their 2004 album Spreading the Rage in North America and helped them gain a wider fan base. After re-signing Fritsch to the band, they released 66Sick in 2005, also in America. Lenz left the band in late 2006 and was replaced by Jonas Khalil; however, the band's seventh album, Navigator, was released in late February 2007.
Download's Info
Country: Germany
Genre(s): Death/Thrash/Sludge Metal
Format: MP3
Bitrate: 320 kbps
Length: 10:39:37
Size: 1.47 GB (Gigabytes)
File Compressor: RAR
Band's Info: Disbelief's Facebook
Disbelief's RELEASES
1997 – Disbelief (320kbps)
1998 – Infected (320kbps)
2001 – Worst Enemy (320kbps)
2002 – Shine (320kbps)
2003 – Spreading The Rage (320kbps)
2005 – 66Sick (Limited Edition) (320kbps)
2007 – Navigator (320kbps)
2009 – Protected Hell (320kbps)
2009 – Protected Hell – DVD (Audio-Rip) (VBR ~178 kbps)
2010 – Heal! (320kbps)
2017 – The Symbol Of Death (320kbps)
2020 – The Ground Collapses (320kbps)

DOWNLOAD HERE:
OTHER MIRRORS
Password for Disbelief Discography 320 kbps: metalminos.net
Hey, dont leave yet, you Might Like Also: Ashyx Albums kbps MP3